"Never love anyone who treats you like you're ordinary."

- Oscar Wilde

The art of gift giving is a skill you can hone. It's a practice. Nobody gets it right all the time, but don't give up. Connect the dots. Actively listen. Take notes. Not everyone wants a take home gift or a grand display of affection. At the end of the day a cup of consideration can be all we have ever wanted. The warmest care packages are often found in the smallest gestures.
The best way to give a gift is to be present. Celebrate, spoil, and make people feel extraordinary. What are you waiting for? Build the relationships you want.
Don't give a gift in its birthday suit! Dress it up! Pick a beautiful paper and skip the tape. It's fun to be eco-friendly. Use what can be reused. There's always a reason to hold onto a good box! Pretty paper can line shelves, become stationery, hang on a wall, or become a set of love letters in its next life. Let us show you how to wrap up different treasures.
A traditional wrap is always a treat! A classic for a reason. Crease the lines next to the eyes. Press your adoration into every corner. A traditional shape smiles with a ribbon on top.
When wrapping an oddly shaped gift it's best to pad it up. Give it shapewear. Let it cause a mysterious stir in a pillow of a package. Drape it in colorful tissue and hug it tight with a bow.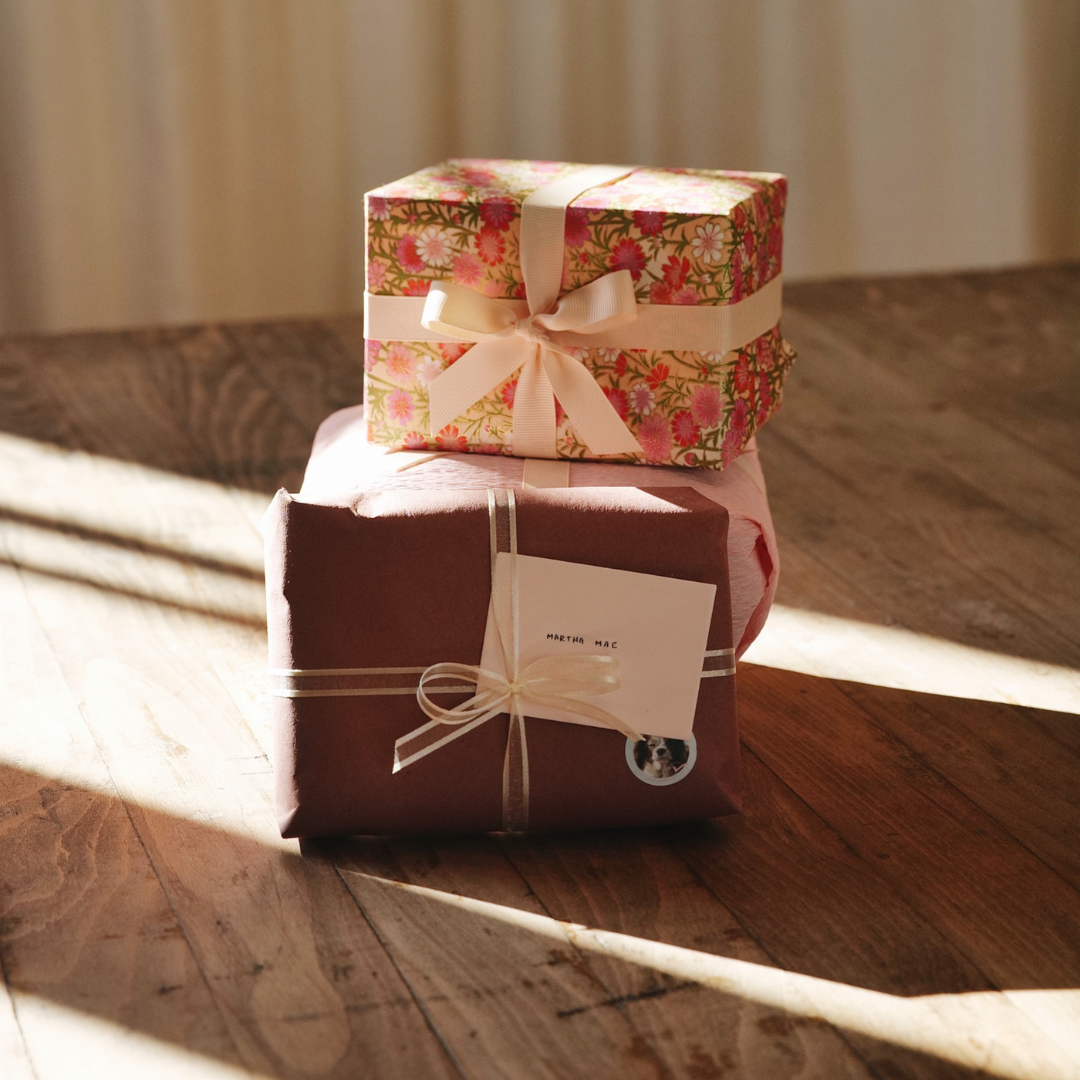 Warm the house. Welcome the baby. Comfort the sick. Feed the sad. White elephant. There are a myriad of reasons to give a gift! Sometimes there are no words. Sometimes there are too many. Sometimes words aren't enough. Show up for the people in your life. Life has a habit of being messy. Timing is everything! Read the room. When in doubt wait it out.
The best gifts make a person feel seen. To give a good gift you must be thoughtful. Friendship is the best ship! Here are a few touch stones to help navigate these kind waters.
• Consider the recipient.
• Be conscientious.
• Investigate.
• Marinate.
• Wrap it up.
• Leave a note.
• Let it go.

Gift Wrap Essentials
Regular price

From $52.00 USD

Regular price

Sale price

From $52.00 USD

Unit price

per

Regular price

$180.00 USD

Regular price

Sale price

$180.00 USD

Unit price

per

Regular price

Sale price

$20.00 USD

Unit price

per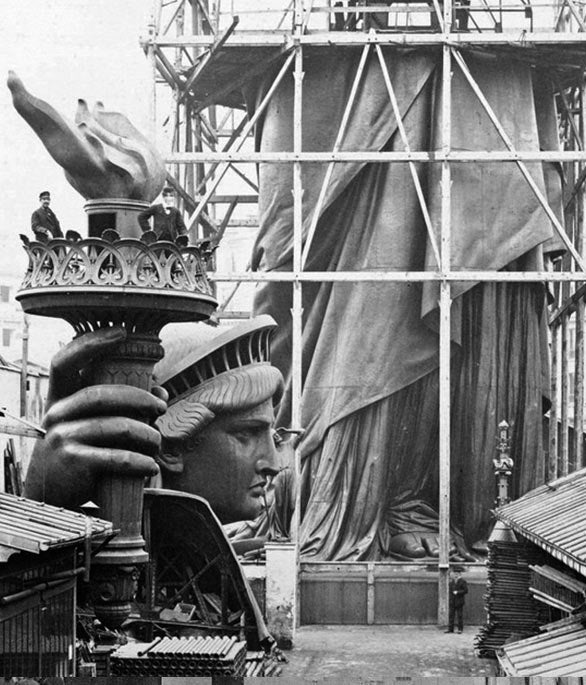 Make An Impression
It's fun to walk through a room and think about who gave you what. The Statue of Liberty is one of the most impressive gifts to ever be given. It has given hope to so many.

Rituals help make us feel connected to ourselves, our past, our future, and each other. Once upon a time people brought firewood to warm a new house. Lit candles were given as a birthday gift. In some places what hand (or how many hands) a gift is given from is still important. In some countries it is polite to refuse a gift before accepting it. Wherever you are it is customary to say "Thank you."