"I bring fresh showers for the thirsting flowers,
From the seas and the streams;
I bear light shade for the leaves when laid
In their noonday dreams."
– "The Cloud" by Percy Bysshe Shelley
Some of us are fascinated by clouds. They do look like soap suds surveying the sky. John Constable regarded the sky as "the chief organ of sentiment" in landscape painting. He also said that "painting is but another word for feeling." Clouds are evocative. Their transient nature reminds us of life itself and the cycles of nature - birth and formation, growth and transformation; then they pass, or disappear.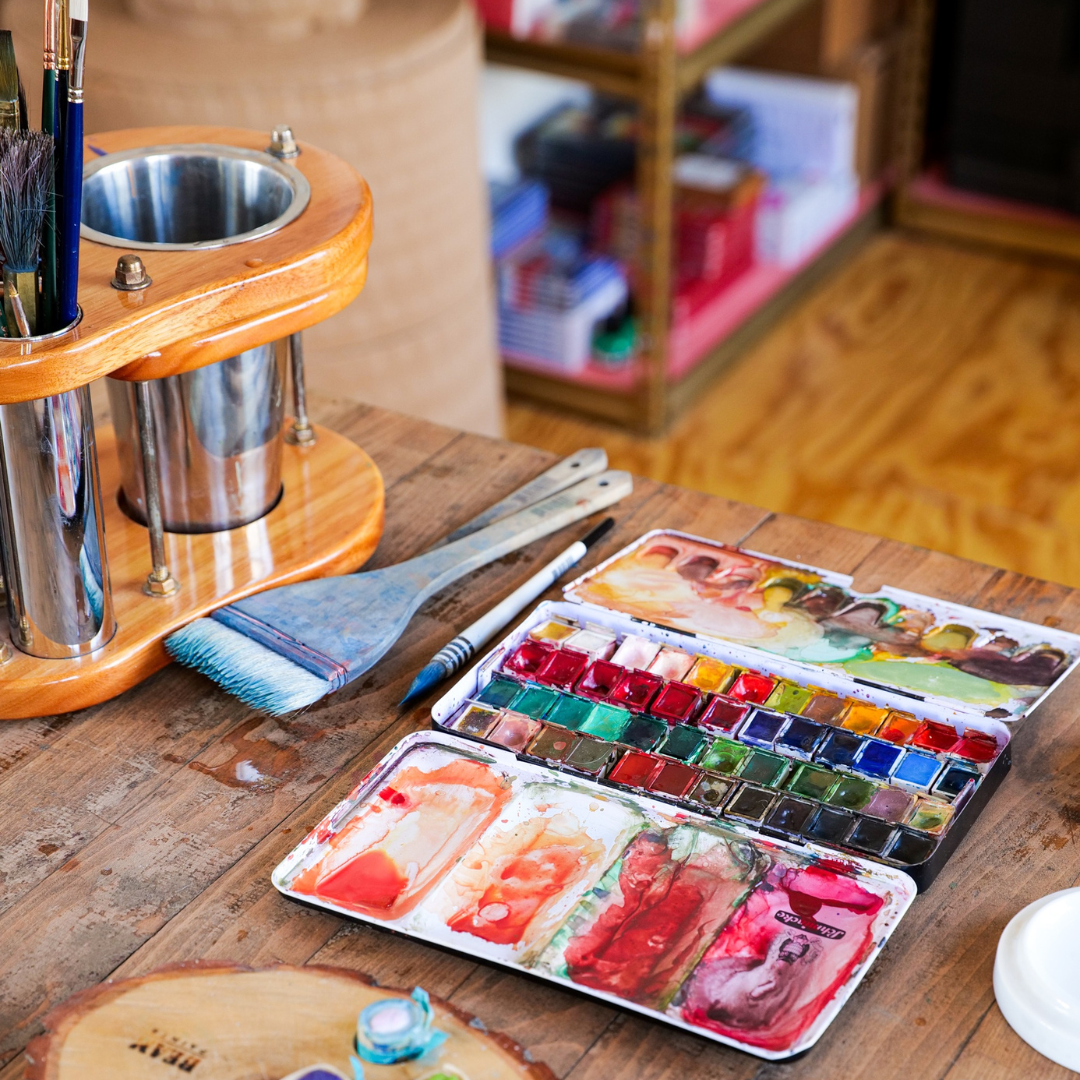 A note about painting with watercolor: you'll need to dilute the paint with water. The water and paint ratio vary depending on the level of opacity that you wish to obtain. Water affects saturation. If you are aiming for a semi transparent surface, (notice our sky in the video!), you'll want to dilute a very small amount of paint in water. To achieve a more intense, pure color, you'll want to dilute it less. 
We use a Hake Brush to cover the entire surface of our sheet of paper. You'll see that we dip our brush in water multiple times. This is to further dilute the paint that we had already mixed with water. You'll want the color to be faint. Our goal is to create a uniform blue background that reminisces our sky.  
In the video, you won't see that we wait a few minutes for the paper to absorb the blue tint. While we waited, we combined and diluted a bit of blue with indigo (you can also use black!) to create a darker-grayish-blue. We also prepared a less diluted amount of white watercolor paint!  
We use our Blending Quill to draw a semi-abstract outline for the bottom of our cloud with a grayish blue. Before our bottom outline dries, we wet our Squirrel Quill Brush in white to render the rest of the cloud. We repeat this process to accompany our first cloud with other smaller clouds. The shift of size between clouds lends our cloudscape a sense of perspective! 
As a final step, before our paint dries, we use a black velvet dagger brush to soften the bottom edges of the clouds. 
Clouds to think about...
Clouds' way of being both something and nothing floating against the immense sky have inspired wonderful works of art – visual and literary, such as John Constable's Cloud Study.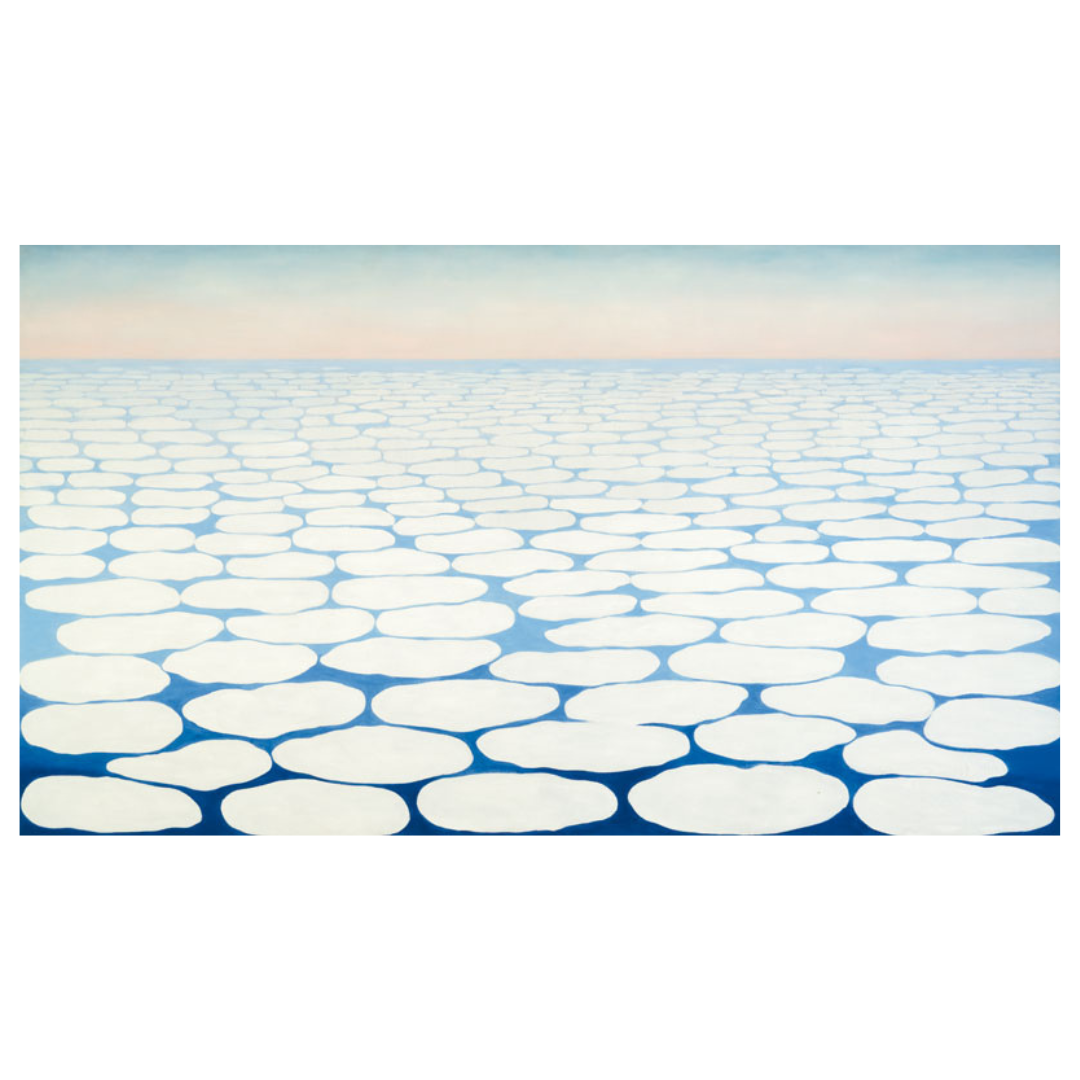 One favorite cloudscape is Georgia O'Keeffe's Sky above Clouds IV because in her rendition, clouds float below the horizon. That is because she was inspired to paint them as she saw them while traveling by plane!