"Plein-air painting is the perfect forum 
for learning how to use watercolor, as it is observation-driven.
Placing technique secondary to observation is the essence of working the field."
– Ken Auster

When you need a break from your home, studio, or office, there's nothing that clears the mind and creativity more than heading outdoors. Whether you're in a city, suburb, or countryside, fresh air and nature has a way of breathing life back into the day. So pack up your art tools, head to your favorite spot, and plein air paint.
Going back centuries, the practice of plein air, meaning in open air, painting was made into an art form by the French Impressionists. The desire to capture the everchanging light and landscape is what makes this art so special, making each painting or drawing truly one of a kind. It teaches the hand and mind to move quickly, otherwise you may miss a precious moment.
Plein air painting is the best way for an artist to learn and see the true colors of nature, while capturing the mood of a specific moment in time.
The materials we love to use are:
Plein air easel or lap board
Hake brush for background color
Water container
Travel stool or blanket
Martha's Steps to Painting Outdoors:
Decide on your location. Do you want to paint city streets, seasonal flowers in bloom, or the ever-flowing tide? What outdoors do you want to observe? What location brings you inspiration?

Observe your surroundings. Take a moment to breathe and allow yourself to be fully present in the space. Here's where you decide on your subject. Position your seat towards what you find most intriguing. Is the wind blowing or the light shifting? Are people around? If so, are they going to change the environment? Use this time to find where feels best for you.

Set up your station. Unload your art tools and create a comfortable layout. This is important to stay in the flow once you begin.

Prepare your palette. Mix your colors so you can move quickly and deliberately. With endless change or interruption, capturing a moment in time is a nimble job.

Map shapes. Determine the major shapes in your composition and mark the most important perspective lines.
Start painting! Let your brain out on paper. Start with your focal points and continue to add detail as you go. Paint exactly what you see or an interpretation of how you feel.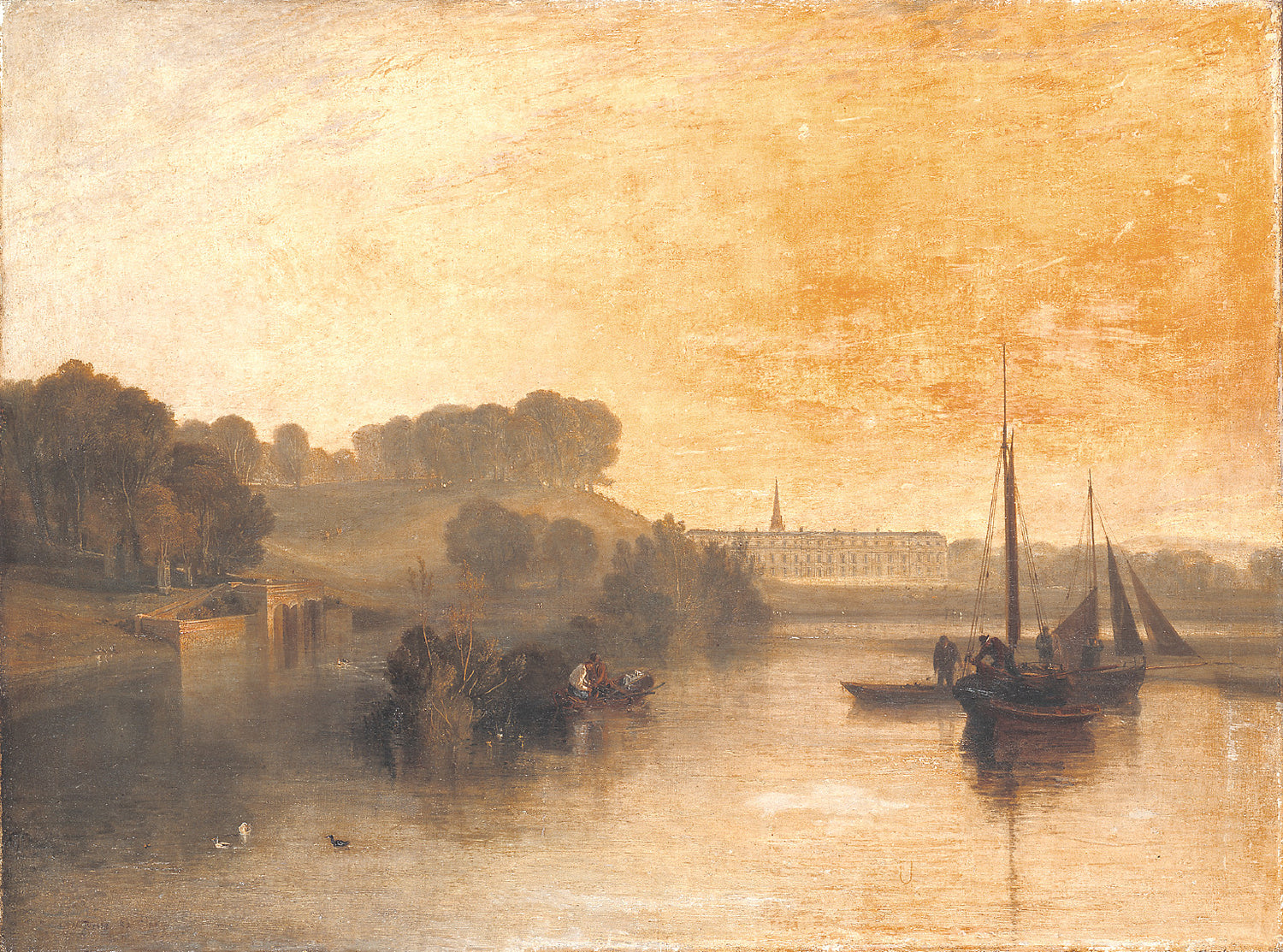 Get Inspired...
In our latest collaboration with Beam Paints, we pulled inspiration from seascape painter, William Turner. He had an extraordinary eye, capturing light that was dynamic and striking. Looking at how he painted the brilliance of the natural world, we pulled a color palette of 20 handmade watercolor paints in a leather case, as beautiful as it is functional.